Leading Russian human rights activist attacked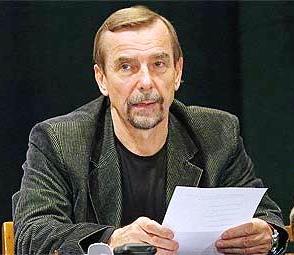 Moscow  - One of the leading human rights activists in Russia, Lev Ponomaryov, was attacked and seriously injured, a colleague said Tuesday.
The 67-year-old leader of the All-Russia movement "For Human Rights" was taken to hospital for treatment, the colleague told radio broadcaster Echo of Moscow.
He speculated that the attack was connected to Ponomaryov's human rights advocacy.
Initial investigations showed that Ponomaryov, who once served in the legislature, was seized by at least three attackers who severely beat him in front of his house.
The attackers kept silent, destroyed their victim's cell phone and fled without being identified, the report said.
Ponomaryov, a physicist, has been a leader in the fight for human rights in Russia as well as clarification of the 2006 murder of Anna Politkovskaya, the journalist who wrote critically about the Kremlin and its leaders. A Russian jury in February acquitted four suspects because of lack of evidence.
After the murder of high-profile lawyer Stanislav Markelov and journalist Anastasia Baburova in January after a press conference just a short walk from the Kremlin, Ponomaryov charged that working on human rights issues in Russia was a life-threatening pursuit.
Ponomaryov most recently participated in a demonstration against the financial policies of Prime Minister Vladimir Putin. dpa