Latvian students protest education cuts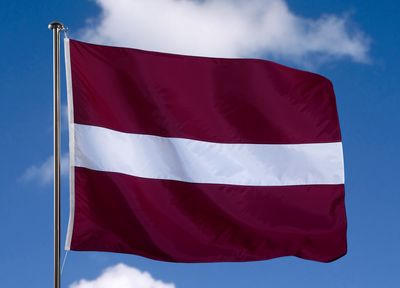 Riga - Students in the Baltic state of Latvia joined a long list of unhappy groups in the troubled EU member Thursday when they staged a series of protests against big cuts in funding for education.
Following earlier demonstrations by farmers, teachers, nurses and police in recent weeks, a few dozen students gathered outside the entrances to university campuses across the Latvian capital, Riga, to set up imaginative pickets.
Outside Riga Technical University, tourists looked on bemused as woodwork students expertly fashioned bird boxes which they claimed was the only affordable housing available to them.
On a patch of grass next to steps leading into the main University of Latvia building, around 20 students lay on mats in the spring sunshine while barbecues smoked around them.
But instead of spare ribs or shashlik, the only food on offer was foil-wrapped baked potatoes.
"We're baking potatoes because many students won't have enough money to live, let alone finance their studies. The only thing they will be able to afford will be potatoes for breakfast, lunch and dinner," student leader Krists Avots told the German Press Agency dpa.
"The government is going to cut the budget for higher education again by 40 per cent on top of earlier cuts. At the beginning of this year there was a cut of about 34 per cent so today we are holding our first demonstration," Avots said, adding that a larger demonstration was being planned for May 5.
His words were interrupted by an outbreak of violence among protestors. Happily, it amounted to nothing worse than a pillow fight.
"They are not giving serious thought to where they are making the cuts," political science student Gatis told dpa.
Latvian students would go abroad to study as the standard of education suffered, and might never return to their homeland, he predicted.
Physics student Ilze was dismissive of an offer to meet the protestors made by Education Minister Tatjana Koke.
"At first we wanted to meet Koke, but she didn't have any time for us. For two weeks we tried to meet her. But now, when we are showing everybody what we want, she wants to meet us. It's just because we're staging this protest," she said.
"We want them to understand that each lat they cut will affect the quality of education and our future as a nation," she added, referring to the nation's currency.
The Latvian government of Valdis Dombrovskis will discuss a fresh round of cutbacks at a special cabinet meeting on Friday called by President Valdis Zatlers. Ahead of the meeting, all ministries have been asked to come up with plans for cutting their expenditure by 40 per cent. (dpa)