Lamborghini's all future supercars to have an electric motor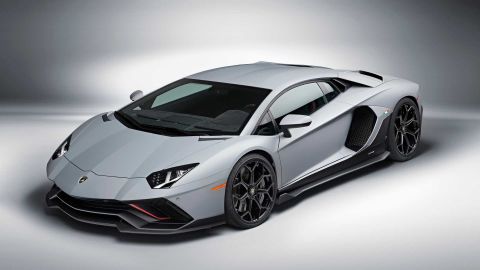 Italian of luxury sports cars manufacturer Lamborghini has announced that the company will discontinue production of purely internal combustion engine (ICE) vehicles. The luxury carmaker revealed that 2022 will be the last year to see the production of purely ICE vehicles.
Starting next year, the company will only produce and offer vehicles with electric motors. In simple words, the Italian manufacturer will produce and sell only hybrids and plug-in hybrids from 2023.
It is worth-mentioning here that Lamborghini kept dismissing the idea of battery-electric supercars or high-performance cars. In 2018, the company's Chief Technical Officer (CTO) Maurizio Reggiani had underlined that the company's target was to deliver super sports cars, and electric powertrains couldn't allow them to achieve performance equivalent to that of ICE models.
However, the Italian carmaker was proven wrong when Rimac brought the Nevara electric supercar to market. Elon Musk-led Tesla did the same with the Roadster. Even Lamborghini's parent firm, Volkswagen (VW), produced the VW ID.R that broke many records.
All those developments forced Lamborghini t take a U-turn, and eventually announce plans to bring an all-electric supercar to market sometime in the second half of the decade. Now, the company has confirmed that it will only produce and launch HEVs, PHEVs, and ultimately pure-electric vehicles (BEVs) during the second half of current decade.
CEO Stephan Winkelmann said that his company is increasingly leaning toward a four-door vehicle for daily use; but for now, the company will concentrate on hybrid cars. He stressed that customers are finally ready for "electrified" supercars.
Speaking on the topic, CEO Winkelmann said, "For sure, they are ready for hybridisation because we always said we don't need to be the first ones, but when we kick in, we need to be the best, and this is something we strongly believe is going to happen."
As the world is increasingly switching from ICEs to EVs, the top executive promised that the company will have "some nice things" to show for sure.
When it comes to hybrids, Lamborghini's lineup includes: the Aventador Hybrid, Urus Plug-in Hybrid, and Huracán Hybrid. The Aventador Hybrid is scheduled to be launched in 2023, while the Urus Plug-in Hybrid and Huracán Hybrid will be launched in 2024 and 2025, respectively. Unnamed all-electric models will be rolled out sometime n or around 2028.