Kenyan speaker ruling continues government impasse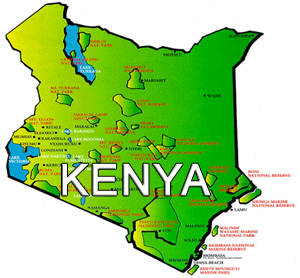 Nairobi - Kenya's government speaker on Tuesday delivered an eagerly awaited ruling that did nothing to break the deadlock in a government spat which has paralysed Parliament and threatened to dissolve the increasingly fragile coalition government. Prime Minister Raila Odinga is battling Vice-President Kalonzo Musyoka for control of government business in Parliament.
President Mwai Kibaki's Party of National Unity (PNU) says the constitution gave the president the right to appoint Musyoka as the head of government business.
Odinga is furious, believing it is part of attempts to sideline him, and says he is the rightful person to chair the government business committee.
Speaker Kenneth Marende was expected to deliver a ruling that would end the impasse, allowing one of the men to take charge and allow Parliament to continue its business.
However, in a surprise move, Marende appointed himself interim head of government business and told the government to agree on nominating one person, who Parliament would then have to approve.
The coalition was formed in early 2008 after a deal brokered by Kofi Annan brought to an end ethnic violence that saw over 1,500 killed and 300,000 displaced.
The fighting broke out after Odinga's supporters claimed he had been cheated out of victory in presidential elections in December 2007 presidential elections.
However, the two parties have been on increasingly bad terms, clashing over many issues.
Odinga's Orange Democratic Movement has walked out of talks aimed at healing the rift and has said it will boycott cabinet meetings.
The premier on Sunday warned that fresh elections may be the only way to end the crisis.
The coalition has been lambasted in many quarters for bickering instead of bringing about promised reforms.
Marende warned that the government was not sticking to the promises it made to compromise and work together and issued a stark reminder of the possible consequences of failure.
"The reality is that following the general election in 2007, out country went up in flames and tottered on the precipice of anarchy," he said. "We were saved ... by the intervention of the international community." (dpa)