Karnataka, Maharashtra to be first beneficiaries of FDI in multi-brand retail sector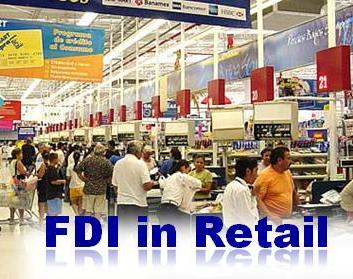 Congress-ruled states of Karnataka and Maharashtra will be first beneficiaries of foreign direct investment (FDI) in the multi-brand retail sector, Commerce Minister Anand Sharma said on Monday.
British retail giant Tesco Plc has plans to invest $110 million in partnership with Tata Group's supermarket chain Trent to open multi-brand stores across India. The first of these stores will be opened in Karnataka and Maharashtra.
Speaking on the topic, Mr. Sharma said, "To begin with these multi brand stores of Tata and Tesco will come in Karnataka and Maharashtra. So these will be the first two states that will be benefitting from the opening of this sector."
Mr. Sharma was speaking to reporters in Bangalore after a meeting with Karnataka C. M. Siddaramaiah.
In a related development, the government of Karnataka has signed a deal with the NCDEX Spot Exchange Ltd to establish a Special Purpose Vehicle for reforming the agricultural market sector in the state.
The Commerce Minister also expressed hope that Tesco's entry into India's multi-brand retail sector would encourage another "European major" to apply for the same. However, he didn't divulge details of the possible applicant.