Julia applauds Duplicity cast and crew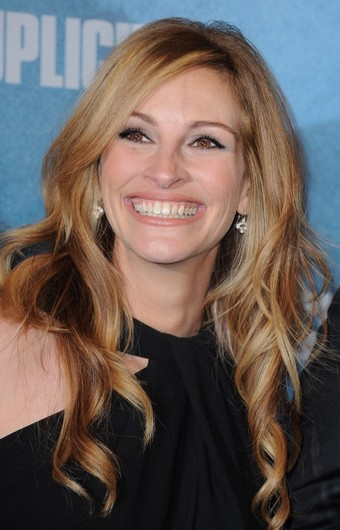 Julia Roberts has praised the cast and crew of her new film Duplicity since they never made her feel like a nuisance as she dashed on and off the set to nurse her newborn baby HENRY.
She tells WENN, "Henry was about six months old when we started rehearsal. I was nursing and I can't say enough about the way that everyone was helpful in making me never feel like I was holding things up or creating a problem.
"I just had to go and take care of the baby and when we did rehearsal, we rehearsed right around the corner from my apartment and so I was able to run back and forth. They were incredibly accommodating. It was a gift." - Sampurn Media