JFE,Myanmar Construction Ministry establish JV firm for steel structure projects
Submitted by Ashok Rawat on Wed, 12/11/2013 - 17:40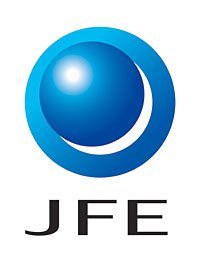 Tokyo, Dec 11 : JFE Engineering Corporation has established J and M Steel Solutions Company Limited, a joint venture company, committed to infrastructure construction with Myanmar's Ministry of Construction.
It has commenced the construction of a new plant.
The company is optimistic as Myanmar has been enjoying dramatic economic development since its democratisation in 2011.
Therefore, the country urgently requires the construction of transportation infrastructure such as roads and railways, as well as logistics infrastructure, including port terminals.
Under such circumstances, J and M Steel Solutions plans to complete the construction of a steel structure fabrication plant with an annual capacity of 10,000 tons in Thaketa Township, Yangon City, by April 2014, to commence its business related to steel bridge design, fabrication and construction.
JFE Engineering's high quality fabrication technologies will also be introduced to the plant.
Consequently, in addition to steel bridges, the plant will be capable of fabrication harbor and coastal structures and container cranes.
Thus, the joint venture company will gradually expand the scope of its business to general transportation and logistics infrastructure development.
With J and M Steel Solutions receiving orders for projects within Myanmar, which is expecting market expansion, the country's Ministry of Construction aims to increase the ratio of domestically fabrication of steel structures from its current low level of approximately 10 per cent.
Meanwhile, JFE Engineering will leverage the joint venture company not only to receive direct project orders, but also as a production base for the expansion of its overseas steel structure business in Southeast Asian countries, the Middle East and Africa.
JFE Engineering is committed to further reinforcing the trust it has established with Myanmar over the past 20 years, and to offering its engineering expertise to the environmental and energy fields, in addition to the country's transportation and logistics infrastructure, in order to contribute to its development. (ANI)