Jet Airways Is Weathering The Storm – Sudarshan Sukhani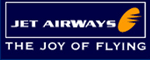 Technical Analyst, Sudarshan Sukhani is of the view that investor should hold up Jet Airways stock as it has expectations to rise.
Sukhani stated that it is rising from a long-term bear market. It has really emerged of that, and established a large base, and presently it's moving in the up-ward direction.
"When large leaders in this sector move up, they take their own time gathering momentum and beginning the big moves. So Jet is in the stage where it is getting ready for a big move. So as an investor I would say this is a stock we should own and hold. The second part is that jet is not a stock for short term trading. I am assuming this is not done for short term trade and investor should hold the stock," Mr. Sukhani added.
From its primary hub in Mumbai and five secondary hubs, Jet Airways flies to about 45 destinations all through the country. The airline runs a fleet of around 60 aircraft, mostly Boeing 737s. In addition to its domestic service, Jet Airways flies to Nepal, Singapore, Thailand, Sri Lanks, Malaysia, and the UK.