Japanese automaker Toyota to build EVs in United States starting 2025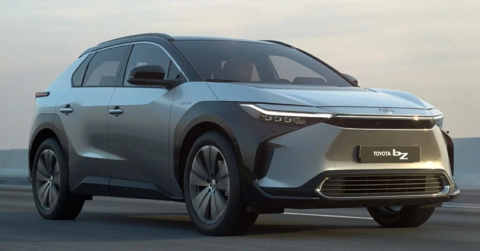 Toyota Motor Corporation, a world-renowned automotive manufacturer headquartered in Aichi, Japan, has announced plans to start building electric vehicles (EVs) in the United States from year 2025.
The Japanese manufacturer revealed that it will build its EVs at its Kentucky plant in the United States, with production planned to start as early as the first quarter of 2025. It may be noted here that Kentucky plant is currently the Japanese automaker's biggest production facility worldwide.
Koji Sato, the new president of Toyota, has already declared that the company will accelerate its pace shifting from internal combustion engines (ICEs) to electric powertrains, and zero-emission vehicles will become one of the top priorities for the company. The change in the company's stance came following its severe criticism for being late in electrification of its vehicles. In the past years, Toyota executives also openly argued against EVs. In the past, the Japanese manufacturer's chief scientist had criticized quick electrification of vehicles, saying that going full-EV will not be the right answer to decrease carbon emissions.
While American electric car pioneer Tesla sold more than 1 million EVs in 2022, Toyota sold just around 24,000 EVs under the Toyota and Lexus brands. It is quite surprising, given the fact that Toyota is the world's biggest automaker.
After facing several questions about Toyota's EV strategy at a recent press conference, Sato and his new management team admitted that shifting focus from ICEs to EV is the need of the time. However, they stressed that the shift can't be made in a short time.
Speaking on the topic, Sato said, "With my background as an engineer, I consider it my job to offer up new options if something is missing from the menu. Given the vastly different energy environments around the world, carbon neutrality is not a problem that can be overcome with a one-size-fits-all solution."
The company has plans to make significant investments to upgrade its Kentucky plant to produce at least 10,000 electric SUVs per month by the end of 2025 and up to 200,000 units per annum from 2026 onwards.
The change in stance seems to be part of Toyota's bid to capitalize on the U.S. federal government's new EV incentives. It may be noted here that only US-made EV are eligible for the federal government's tax credit of up to $7,500.