Japan ready to give fillip to roads, infrastructure in north east
Submitted by Dalbir Sahota on Sun, 01/18/2015 - 14:01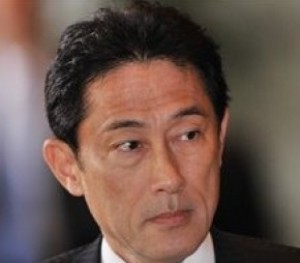 New Delhi, Jan. 18 - Japan is ready to invest in building roads and infrastructure in India's landlocked northeast, excluding the state of Arunachal Pradesh, said Foreign Minister Fumio Kishida here over the weekend.
China is in dispute with India over the state of Arunachal Pradesh, calling it south Tibet, especially Tawang, a key site for Tibetan Buddhism. The historic town briefly fell into Chinese hands during the 1962 war before Beijing retreated. However, New Delhi regards it an integral part of India.
"Japan is prepared to provide for robust contribution and cooperation in order to enhance such connectivity and that is why yesterday, when I made a courtesy call to his Excellency Prime Minister Modi, I had pointed out exactly that point and we agreed on the importance of such co-operation," said Kishida at a business seminar.
Building infrastructure such as power plants, industries and telecommunication hubs in the northeast would be a major contributor to connect the key region with Southeast Asian countries.
"You specifically pointed out the state of Arunachal Pradesh in northeastern India, which is a territory of India, which is pending in terms of its dispute with China and for the moment, to my understanding, there are no plans currently for Japan to provide aid to this state," added Kishida.
Japan has promised to give India 35 billion dollars for developmental projects.
Kishida arrived in New Delhi on Friday to co-chair the eighth India- Japan Strategic Dialogue with his Indian counterpart Sushma Swaraj. The two foreign ministers will review all aspects of the bilateral relations and exchange views on regional and international issues of mutual interest.
"As a result, no longer the East China Sea, the South China Sea, the Pacific Ocean and the Indian Ocean separate and distinct. Rather an event in one would impact the situation in other seas and we are seeing development of such phenomena," added Kishida. (ANI)