James strong to retire as Woolworth chairman on November 22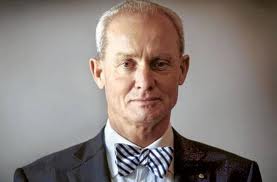 James Strong, the chairman of Woolworths is scheduled to retire from the top post following the company's annual general meeting on November 22.
Mr. Strong will be preceded by Ralph Waters, who is working as a non-executive director at the retailing giant. Mr. Strong has been the head of the board for more than a decade and has also served for more than two years as director in the company.
Mr. Strong has worked as chief executive of Qantas from 1993 to 2001 and chairman of Insurance Australia Group between 2001 and 2010. He also a member of the board of outdoor equipment and clothing company Kathmandu. The company's share value has more than tripled in value while the annual sales have more than doubled to nearly $57 billion during his time of his leadership at the company.
Mr. Strong said that he is privileged to have served in the 'proudly Australian company'. He added, "I'm delighted to be passing the role to someone of the calibre of Ralph."
Mr. Waters has been working as the chairman and former chief executive of Fletcher Building, as well as a director of Fonterra and Asciano.