Italian royal 'heir' to run in European elections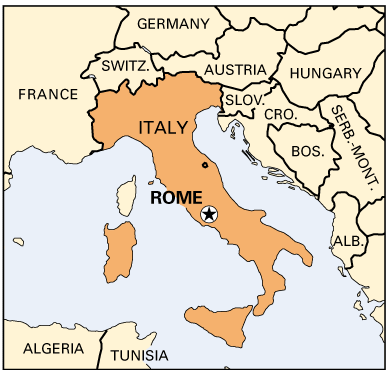 Rome - Prince Emmanuel Filiberto of Savoy, a descendant of Italy's erstwhile royal family, announced Tuesday he is to stand as a candidate in June's European Parliament elections. The 36-year-old grandson of Italy's last king, Umberto II, will run for the centrist, Catholic, Union of Christian Democrats (UDC) party.
"I commit myself... to the service of my country, the thing that I love most," Emmanuel Filiberto said.
Born in exile in Geneva, the prince first entered Italy in 2003 following the lifting of a ban on male members of the Savoy family, imposed following a 1946 referendum in which Italians opted for a republican constitution.
The Savoy's reputation was tainted by Italy's World War II-era monarch Victor Emmanuel III who collaborated with dictator Benito Mussolini and co-signed racial laws promulgated by the fascist regime 1938.
While not formally giving up their claim to the throne, both Emmanuel Filiberto and his father Prince Victor Emmanuel, have said they respect Italy's republican constitution.
Emmanuel Filiberto has drawn criticism from some die-hard monarchists for endorsing commercial products and starring on television shows, including a dance competition which he won. (dpa)