IT index hits 52-week high of 7659.77 points
Submitted by Malini Ranade on Wed, 08/14/2013 - 19:26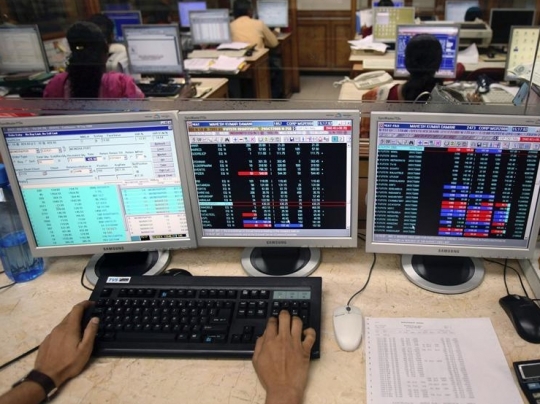 The information technology (IT) Index on BSE reached its highest level of 7659.77 points in 52 weeks before closing slightly at 7645.26 on Tuesday, thanks to weaker rupee and increased demand for IT services.
Software services exporter Wipro's shares jumped 2.63 per cent to close at Rs 466.80 apiece, while Infosys' shares gained 2.65 per cent to close at Rs 3,084.90 apiece.
Shares of TCS and HCL Technologies edged up marginally, by 0.23 per cent and 0.93 per cent, respectively.
For the April-June quarter of this year, most IT firms reported better-than-expected results, TCS and Infosys reporting highest volume growth in eight quarters.
Since the start of May, the rupee has slipped nearly 12 per cent against the US dollar.  Last month, the domestic currency tumbled below the psychological mark of 60.  A few days back, it slipped to its record-low of 61.80.
BNP Paribas MD Manishi Raychaudhuri said, "In a scenario of continued currency weakness, it would be prudent to stick to exporters and defensives in the near-term.  That means HCL Tech, Wipro, TCS, Sun Pharma and Dr Reddy's."
So far this year, the IT index has jumped nearly 35 per cent.  But, it is still far below its record-high of 8,678 hit during the famous dotcom boom.