IndiGo generates profits of Rs 106 crore in first quarter, CAPA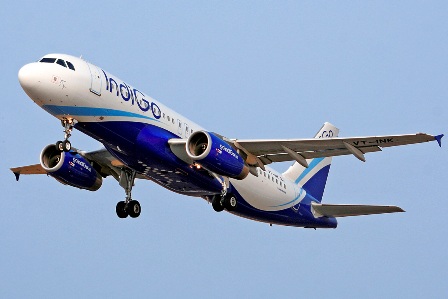 According to Centre for Asia Pacific Aviation (CAPA) estimates, IndiGo airlines recorded a profit of about Rs 106 crore during the first quarter of the financial year till June 2012.
IndiGo emerged as the largest passenger airline in India after it surpassed struggling Jet Airways by market share. GoAir has posted a profit of Rs 30 crore, Jet Airways of Rs 24 crore and JetLite Rs 11.7 crore, according to CAPA.
CAPA said that IndiGo made three times the profit of Jet Airways and about twice of that declared by SpiceJet. The company appears to be the most profitable airline in the country at a time when the aviation industry is struggling with various issues. IndiGo, Air India and GoAir are not listed firms so they do not publish data like Jet and SpiecJet. Air India announces its figures for the parliamentary proceedings.
Airlines in the country are facing a low level of liquidity and have asked the government to speed up reforms in order to allow foreign airlines to invest in domestic aviation firms. The Indian aviation firms are struggling with high cost of fuel as well as airport and other taxes, which are among the highest in the world.