India Market Wrap: Stocks End the Week with Worst Performance in Years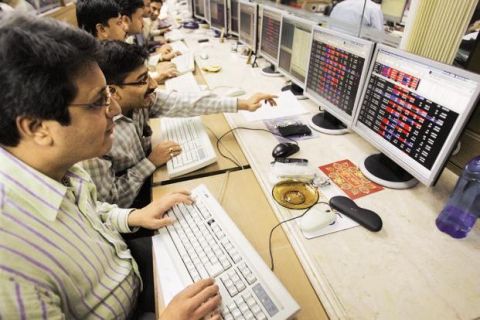 Indian stock market closed much lower on Friday as investors sold and NSE Nifty closed below 11,000 levels after a long time. NSE Nifty recovered from day's lows and closed 280 points lower compared to Thursday's close. Indian currency also witnessed decline compared to USD and touched 52-week low. Indian currency is hovering around its all-time low against USD at 74.47. Reserve Bank has not yet participated in the forex markets to support Indian currency.
The start of today's trading was with gap-down but stocks recovered towards the end of the trading session. Due to fears related to coronavirus, Indian markets have witnessed strong decline this month and during the last week of February. While the US markets recovered, Asian markets have remained subdued.
RBI also issued a major directive regarding YES Bank today. The stock declined over 50 percent in today's trading session as RBI curbed more than 50,000 withdrawals from bank accounts maintained with YES bank. SBI will acquire stake in YES bank with an aim to revive the private bank facing troubles for the last few quarters.
In today's trading session, major losers were Tata Motors, Zee Entertainment, Tata Steel, SBI and IndusInd Bank. Among gainers were Bajaj Auto, Maruti Suzuki and GAIL. Markets are very cautious and the next move would depend on news and updates regarding coronavirus.
Hindustan Construction Company (HCC) defaulted on payment of its loan. The stock declined 10 percent in today's trading session.