India bars three Iranian banks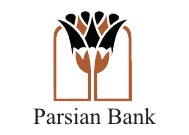 The Indian government has barred three Iranian banks form opening branches in the country due to concerns relating to money-laundering and terror financing.
The ban by the home ministry will make it difficult for the government to settle its oil trade bills with Iran as all international financial mediums are not ready to work with Iran amid severe financial sanctions from European nations and others.
The home ministry has not given security clearance to applications by Parsian Bank, Bank Kasargad and Eghtesad-e-Novin Bank on concerns of money-laundering and terror financing activities, according to a media report. The union home ministry has not offered to comment on the matter.
The Indian government is planning to import about 15.5 million tonnes of crude oil from Iran during the year and it has to find ways to pay bills amid severe financial sanctions against the Islamic republic. Iran is suspected of covertly developing nuclear weapons, a charge it denies and maintains that it has the right to harness civilian nuclear energy for generating power.
Iran is struggling to find buyers for its crude oil in the international markets due to sanctions by the European countries and US. The governments in Europe and the US are urging Asian countries to reduce oil imports from Iran so as to make their sanctions more effective in order to force Tehran to come clean on its nuclear programme.