Imran says it's unfortunate for Pak to have a "corrupt person" like Zardari as President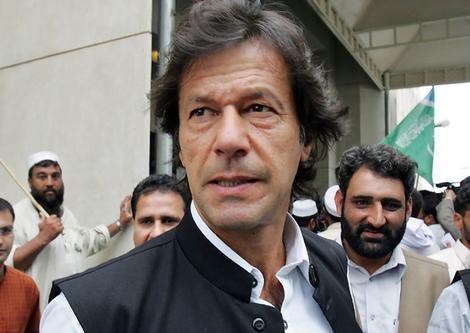 Lahore, Sept 18 : Pakistan's cricketer-turned-politician Imran Khan has said that it was unfortunate for Pakistan to have a "corrupt person" like Asif Ali Zardari as President. He said that till late Zardari faced heinous charges or murder and corruption.
He said it was unfortunate that the duo of certified criminals - Asif Ali Zardari and Altaf Hussain - were deciding the fate of people and Pakistan. While Asif was facing four murder cases and 11 corruption cases, Altaf Hussain was facing 234 cases including 44 murder cases and 18 cases of torture with drill machines, The News quoted Imran as saying.
"It is sheer ill fortune of this nation that Asif has become the president of Pakistan," he added.
He maintained that Zardari was suffering from dementia - an incurable mental disease - as established by the medical certificates submitted by his own doctors.
"If this is a track record of president and his corrupt lieutenants, then how can one stop small time corruption by a common policeman, patwari or a government servant, whose salary is consumed within first 10 days of a month thus it becomes their necessity," he added.
He lamented that there was no opposition in Pakistan as everybody had a share in the government. Recently in NWFP Assembly, he said legislators cast their votes during presidential election by ruining the sanctity of secret ballot. (ANI)