IDFC invests Rs 100 crore in Manipal's hostel services business
Submitted by Sumeet Kak on Tue, 11/27/2012 - 22:56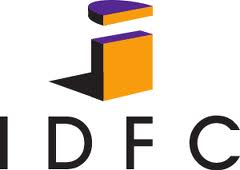 IDFC Alternatives, the wholly-owned subsidiary of finance company IDFC, has announced its decision to invest Rs 100 crore in education services & healthcare venture Manipal Servicecorp Facility Management (MSFM).
In return for the investment, IDFC Alternatives will get a minority stake in addition to two board seats. The investor will provide another debt financing of Rs 650-crore to get the project moving.
Promoted by the Manipal Education & Medical Group, MSFM offers education services and healthcare facilities. It has revenues of Rs 130 crore.
The investment marked IDFC Alternatives' third partnership with the Bangalore-based Manipal Education and Medical Group.
With the latest move, the management of IDFC is trying to reposition the company as a student housing company.
Raja Parthasarathy, a partner at IDFC Alternatives, said, "We are repositioning this company as a student housing company, a segment which is not organised in India.
With the debt financing from IDFC Alternatives, MSFM will launch student living services at TA Pai Management Institute in Manipal, and Manipal University in Jaipur. These projects will be followed by projects for Manipal Global Education Services' banking-training building in Bangalore.
Technology Sector