IBM Rolls Out Two High-End Power System Models In Market
IT major IBM has made announcement about the launching of its two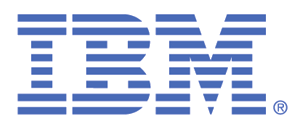 products high-end power systems models in the market.
The newly launched models include the Power595 UNIX enterprise server and the water-cooled Power 575 supercomputer.
In a statement, the company said that both the products are energy efficient, and would help users lessening bottom line operating costs.
Rajesh Saha, country manager - Enterprise Systems, Systems-Technology Group - IBM India/SA stated, "The world's most powerful enterprise UNIX server with superior virtualisation for workload balancing across UNIX, Linux and i applications, and the water-cooled supercomputer - represent major breakthroughs in innovation and energy efficiency for IBM clients, and makes the new enterprise data centre a reality. Sun and HP UNIX customers just might discover that the new 'power rewards programme' is the impetus to make the switch to the power roadmap."
The company's UNIX based Server is the fastest UNIX server in the world.
IBM proudly claims that the new Power595 is specifically designed to strengthen IBM's leadership in the UNIX market as it will entice subsisting IBM customers in addition to Sun Solaris and HP UNIX users. The Power 595 will be generally available on May 6.
 
Some of the amazing features of the new Power595 are ultra-high frequency IBM POWER6™ processors in up to 64-core, multiprocessing (SMP) configurations, the Power 595 server, PowerVM™ virtualization, EnergyScale™ technology and Capacity on Demand (CoD) options and many others.
The company also stated that the new Power 575 can easily deal with world's most challenging problems in different areas including energy, aerospace and weather modeling. It offers users nearly five times the performance and more than three times the energy efficiency of its predecessor.
Some of the features of the new Power 575 includes 24" frame packaging, 16-, 24-, 32-, 40-, 48-, 56- or 64-core MCM (Multichip Module) SMP design, 64-bit POWER5 technology, Mainframe-inspired RAS features including selective dynamic firmware updates and redundant service processor, Advanced POWER Virtualization2 standard, Up to 12 I/O drawers (11 are optional). rredundant power subsystem with optional redundant battery backup, IBM HACMP™ support for near continuous operation, Operating system support via AIX 5L (V5.2 or later) and Linux distributions from Red Hat (RHEL AS 4 or later) and SUSE Linux (SLES 9 or later) and many more.