Hungarian and Finnish premiers meet in Budapest
Budapest  -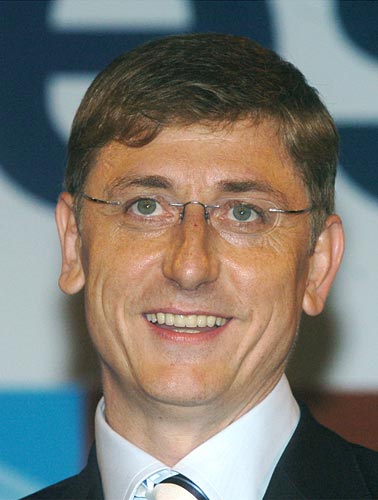 Hungarian Prime Minister Ferenc Gyurcsany on Tuesday said that Hungary was looking to Finland as a good example of the positive results of painful economic reforms after meeting his Finnish counterpart Matti Vanhanen in Budapest.
Hungary is currently undergoing tough economic reforms aimed at cutting the massive budget deficit.
The reforms have slashed growth, raised inflation and brought the ruling coalition to the brink of collapse as the government's popularity hits rock bottom.
However, Gyurcsany said that Finland came through a similarly tough period to emerge as a strong economy.
Finland suffered an economic collapse in 1991, but has since gone on to record strong growth and was ranked as the 6th most competitive economy in the World Economic Forum's most recent Global Competitiveness Report.
Vanhanen said that while reform had been difficult, the results had won widespread support. (dpa)