Huge severance payment provokes French government anger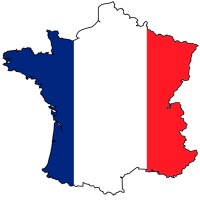 Paris - The French government has reacted with anger to the report that the outgoing head of the auto equipment supplier Valeo is to be given 3.2 million euros (4.34 million dollars) as severance payment, French media reported on Tuesday.
Government spokesman Luc Chatel said that the state, which owns 8 per cent of the company's capital, would at the upcoming shareholders' meeting vote against the payment to outgoing CEO Thierry Morin.
"I want Thierry Morin to face up to his responsibilities. He can not deny that this type of practise shocks our citizens," Chatel said.
However, Morin insisted that the terms of his contract, including the generous severance payment, "be strictly applied."
On Monday, Valeo announced that Morin would be stepping down because of what the company called "strategic differences."
Morin leaves behind a company in difficulties. Because of the slumping global car market, Valeo lost 207 million euros in 2008, after a 27 per cent plunge in turnover in the fourth quarter.
In December, the company announced that it would be cutting some 5,000 jobs worldwide, about one-third of them in France.
Valeo's negative results and pessimistic outlook for 2009 moved the French government to invest 19 million euros in the company with money from the Strategic Investment Fund President Nicolas Sarkozy established to help enterprises survive the economic crisis.
The controversy over Morin's "golden handshake" came just days after government pressure forced management of the bank Societe Generale to renounce awarding
320,000 stock options to four senior executives. (dpa)