How to Invest in Sports Betting Business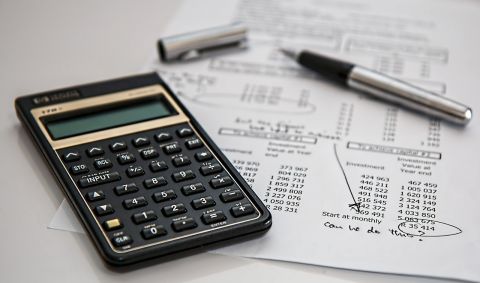 Sportsbook is simply an act of placing wagers or stakes to predict a sporting event's outcome. Sports betting has advanced that there are many options; you don't have to bet on the event's exact outcome. There are various options nowadays that are independent of the result of the fixture.
Over the years, we have seen sports betting evolve and grow bigger both on the business owners and the bettors. If you take a closer look at the sector, it is very easy to deduce that it is profitable for investors.
Owning a sportsbook business now promises a profitable future. It is not too late to invest in the sector. The interesting thing about the gambling industry is that it is vast. You could choose to delve into a specific area. We have online casinos, sportsbooks, live betting, and many more.
Benefits of AI-generated entertainment
For now, our focus would be on virtual sports betting. It is an event that needs not to be in sync with live events of the same sports. It is a simulated event. Meaning that you can stake on a virtual basketball game and win without the match taking place in reality.
To think that such a technology would come into existence is unbelievable. Since it came into the spotlight, many players love it because they get to gamble at anytime and anywhere, unrelated to the sport in reality.
Investing in such a sector will undoubtedly yield some wonderful returns in the nearest future as it has many potentials.
Starting Up a Virtual Sports Platform
Starting up can be quite tedious on your end because a lot must go into creating a platform that would attract players and rise in the ranks. Note that you must plan everything that you want as regards your virtual sports betting platform beforehand.
Lack of planning might lead to some major issues later on in the business. However, due to technological growth, there are ways that you can make your job stress-free. You could set up your platform with betting software.
Using the services of sportsbook providers is one of the best solutions for getting virtual sports betting software. Companies use the solutions of your choice to make your site a player magnet.
Advantages of Using a Virtual Sports Betting Software
• First and foremost, it makes your work easier. When you employ the services of igaming software, they take care of designing your platform and satisfy your customers' needs.
• Virtual platforms require a lot of maintenance because it is a simulated event. A virtual software provider would make use of Artificial Intelligence to maintain your games. Besides, they will also be responsible for your portfolio.
• Most importantly, betting software providers are not only for new business owners. Perhaps you already own a gambling business, and things are not working out so well, or you feel that it could perform better than the numbers it is doing currently, you could also employ the services of providers.
Summarizing
If you are already planning to open a gambling business, perhaps it is not a virtual platform; it could be an online casino, sportsbook, or any other variety; you could also employ igaming providers as they are all-rounder. It would go a long way in helping your platform up the ranks.
The interesting part is that the software provider offers different solutions for your platform. If you prefer the budget-friendly plans, it is available. Perhaps you have a deeper pocket; you could opt-in for a bigger plan. Either way, you get the best out of it.