Honda introduces new CR-V Hybrid model in US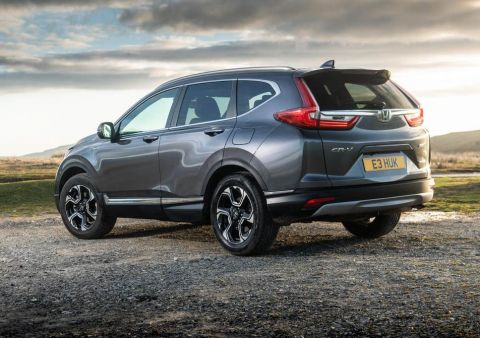 Japanese automaker Honda has presented its first electrified SUV -- the hybrid variant of the CR-V -- for the US market. The new hybrid vehicle will join Honda's 2020 CR-V lineup in the US.
In introducing the CR-V Hybrid model, Honda said that the electrified SUV will be produced at its Greensburg, Indiana factory. The production of the vehicle will entail $4.2 million investment at the factory, and will result in the addition of 34 new jobs. Honda already produces the CR-V and the Insight hybrid sedan at the factory.
The deliveries of the newly introduced Honda CR-V Hybrid model are likely to begin in 2020.
With Honda already producing the Accord Hybrid and Insight in the US, the CR-V Hybrid will be the third electrified vehicle to be produced by the automaker in the US. Against that backdrop, Henio Arcangeli -- Honda America's Senior Vice President of Sales -- said that the upcoming production of the CR-V Hybrid in the US underscores a further commitment to the country's electrification technologies.
Honda has revealed that the new CR-V Hybrid model will feature almost the same powertrain setup as the Accord hybrid. More specifically, the CR-V Hybrid will combine a 2.0 litre, four-cylinder Atkinson engine with two electric motors, to offer a 212-horsepower total output. The powertrain will be produced by Honda at its two plants in the US state of Ohio.