Honda aiming at two-fold increase in global car sales in 4 years
Submitted by Devang Murthy on Sat, 09/22/2012 - 17:57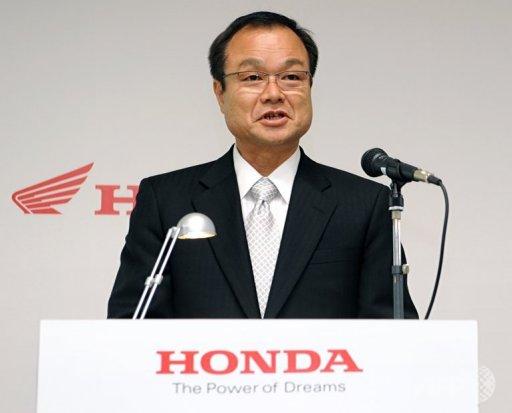 During the course of addressing a news conference on Friday, Honda Motor's President and CEO Takanobu Ito said that the Japan-based automaker is aiming at a nearly two-fold increase in its worldwide car sales in the next four-year period.
Pointing out the Honda is currently involved in a catching-up of sorts in the emerging markets where it is offering affordable compact cars, Ito said that the automaker aims to sell at least 6 million vehicles in the next four years; with the figures being almost double of its current global car sales.
In the next four years, Honda will look to sell a total of 3 million cars in Japan, the US, Europe and other developed markets, with the figures marking an increase of almost 2 million from the figures in the year ended March. In addition, the company will also try to double its sales - to 3 million cars - in China, India and other emerging markets.
According to Ito, in order to achieve its aggressive global sales target in the year ending March 2017, Honda will largely focus on the Fit subcompact car series - also called Jazz in some countries -, and the small car Brio.
Noting that Honda's aim to double global car sales in four years was "quite a big figure" for the company, Ito said: "Unless we set a goal and work to figure out how we can achieve it, our business operations won't be specific."