Hold L&T With Target Of Rs 2200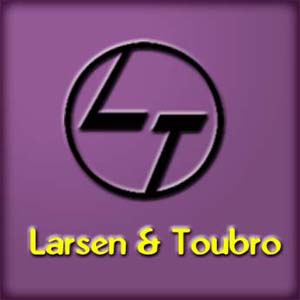 Stock market analyst MB Singh is of the view that investors can buy Larsen & Toubro Ltd with a target of Rs 2200.
According to analyst, the interested investors can buy the stock stop loss of Rs 1720.
Today, the shares of the company opened at Rs 1848 on the Bombay Stock Exchange (BSE). The share price has seen a 52-week high of Rs 1850 and a low of Rs 1340 on BSE.
Current EPS & P/E ratio stood at 52.56 and 35.05 respectively.
Larsen & Toubro (L&T) has pocketed offshore rig refurbishment order from ONGC worth $83 million.
The company newly created unit Floating system business unit (FSBU) bagged the new deal from ONGC through a hard global competitive bidding.
On July 08, L&T Infrastructure Finance Company (L&T Infra), a division of Larsen & Toubro (L&T), has got the grade of Infrastructure Finance Company from the country's central banking institution (RBI) in the overall classification of NBFC.
L&T Infra started its functioning during January 2007 as a Non-Banking Finance Company with the aim to fund infrastructure projects and in a short period of time since its beginning, L&T Infra bagged cumulative authorizations of Rs 171.33 billion and cumulative disbursements worth Rs 76.15 billion across energy, transportation, telecom and other Infrastructure segments.