Harris says India may face 'brutal summer' from 'Johnson and company' during Oz tour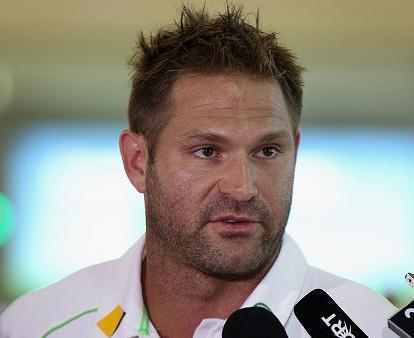 Karachi, Aug 23 : With three months still left to go ahead of India's tour to Australia, pacer Ryan Harris has said that the hosts would not tone down their aggression and the visiting squad might face a brutal summer from Mitchell Johnson and company in the series in December.
Harris has declared that the Australians would seek to extend India's woeful away-from-home record when they kick-start the four-match series on December 4.
The veteran Australian fast bowler said that the Indians don't go so well outside their own conditions so when Australia gets them in their conditions, because they always give it to them in their backyard, they like giving it back to them, The Dawn reported.
Harris said that with Johnson the way he is going, he is on fire, he's only going to get better.
Harris said he has taken careful note of India's top player Virat Kohli 's problems with the bat, given he was India's best batsman in Australia four summers ago. In England, Kohli did not make a half-century and averaged 13.4 in five Tests.
Harris said that Kohli is obviously going to do a lot of work between now and then, but one has just got to try to get him driving, and added that the Indian batsman nicked a lot in England series.
The pacer also said that it is upto the International Cricket Board (ICC) to mind that too much aggression from the Australians do not result in soured relations with the Board of Control for Cricket in India (BCCI).
Harris said that the ICC are the governing body and they are the ones who have got to be making the decisions, and added that if India are not happy with that then they've got to sort that out. He added that they go by their coach, their captain and above them Cricket Australia and the ICC. (ANI)