Hari Puttar Receives Clean Chit From HC
The upcoming movie of Mumbai based Mirchi Productions (MP), Hari Puttar, is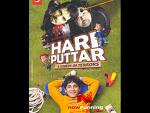 similar to Warner Bros Harry Potter and therefore the latter had earlier filed a case against the former on the account of copyright violation. But on Monday, the case was dismissed by Delhi High Court.
The court clarified that even if there are structural or phonetic similarities in the words "Harry Potter" and "Harry Puttar," there still is a lot of difference between the two.
It was further noted that the audience will identify the difference between films based on Harry Potter books and a Punjabi comedy whose chief protagonist is "Hari Prasad Dhoonda."
The Counsel for Mirchi Production Pratibha Singh reported, "The title of the movie was registered three years back, in 2005, and Warner Bros should have claimed copyright infringement earlier since it had full knowledge of such a movie being made."
Thus the court also brought in the fact that the international studios had failed to take an early action that should have been initiated three years ago.