Green Building Segment Remains Small in India: ANAROCK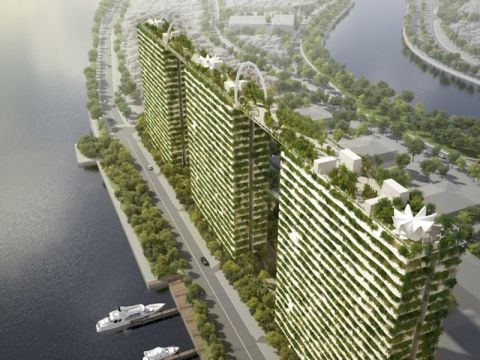 While the Indian government has setup green building initiatives, the acceptance among developers and home buyers has remained low. India needs to move ahead in this direction as cities have higher levels of pollution and green spaces are reducing all over the world. A report by ANAROCK Property Consultants follows....
The whole buzz around 'green homes' today comes partly from the government's initiatives and commitments, and partly from end-user awareness about the dire need for such solutions. However, even outside of the 'green mindset', the increasing pressures created by urban realities are creating some of this demand.
Water shortages have made features like rainwater harvesting very important, and many state governments have now made is a compulsory feature for new housing projects. Urban pollution is pushing the demand for more green, open spaces.
Nevertheless, the 'green' way of thinking has not caught on enough at the grassroots level - the demand for green homes is still too scarce to induce a paradigm shift in how most developers design and build housing projects. For now, the buzz simply doesn't have enough bite.
Discouraging Numbers
Despite increasing awareness, most of the demand for sustainable buildings currently comes from consumers of commercial real estate - largely because a vast number of MNCs now insist on the kinds of sustainability features that only Grade A office buildings put on the table.
If we consider numbers, the Indian Green Building Council (IGBC) started with a modest 20,000 sq. ft. green built-up area in the country in 2003. By 2019-end, IGBC reports that there were more than 5,723 green buildings projects registered under it, coming up across the country, accounting for over 7.09 billion sq. ft. area.
At least 1,932 of these green building projects are certified and already fully-functional in India. However, most projects seeking the 'green building' tag are commercial spaces. A mere 5-7% of the overall green building stock is of housing projects.