Govt to follow constitution, Governors should 'follow conscience': Javadekar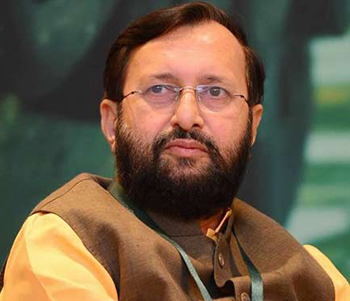 Kochi: The BJP-led NDA government will follow the Constitution on change of state Governors, but Governors and other political appointees should 'follow their conscience,'Minister of State for Information and Broadcasting (Independent charge), Prakash Javadekar said here today.
"I expect that government will follow the Constitution and Governors and other appointees should follow their conscience," he said, responding to media reports over the Centre seeking the resignation of some state governors appointed by the previous Congress led UPA governemnt.
"We have not sought resignation of state Governors", he said pointing out that when he was State Planning Commission Deputy chairman in Maharastra in 1994-96, he had resigned soon after the results were out.
"The day we lost elections one hour after results came, I gave my resignation immediately to the Chief Secretary. And next day I left the government bungalow and went to MLA's quarters without somebody asking me", he said.
'My cosncience tells me that when I am appointed as a non official political appointment when people have given mandate differently, then I must respect that mandate. That's my commitment to demoratic principles'.
When pointed that asking Governors to resign was against a Supreme Court ruling of 2010, he said 'no Supreme Court decision has stopped anyone from resigning'
"I resigned because I respect democracy, I respect the mandate, I understand the political meaning of the mandate," he said.---- PTI