Gold Daily Commentary for 4.24.09
Gold did take off after getting above the key $900/oz level after a report that China has increased its gold reserves by 76% since 2003.  However, gold's run has topped out after Durable Goods Orders beat analyst expectations this morning.  The S&P futures are poised to breakout, meaning the precious metal could quickly return a lot of its recent gains. 
Additionally, we wouldn't be surprised to see gold retrace to $900/oz simply due to the psychological significance of the level.  Furthermore, the release from China's Xinhua news agency regarding the nation's gold reserves is a bit vague.  Saying China has increased its reserves of gold by 76% since 2003 doesn't necessarily mean the buildup has happened recently.  We're talking about a six year period in which China's overall reserves skyrocketed.  Is China really diversifying from the Dollar, or is the government playing mind games by stating a figure spread over six years?  One can never be sure. 
However, we opt for the mind games explanation.  Either way, China is sending a clear message it plans on diversifying from the Dollar in the present and future, which is likely why gold is experiencing so much strength from the news.  Regardless, gold's commitment to $900/oz.+ future is a big move and investors should take notice.  If the precious metal can close above our 3rd tier uptrend line on the 4-hour we could see more large near-term gains. 
Fundamentally we find resistances of $909.66/oz, $913.47/oz, $916.16/oz, $919.54/oz, and $922.69/oz.  To the downside, we see supports of $907.64/oz, $905.85/oz, $903.83/oz, $900.41/oz, and $898.15/oz. Gold is currently trading at $907.65/oz.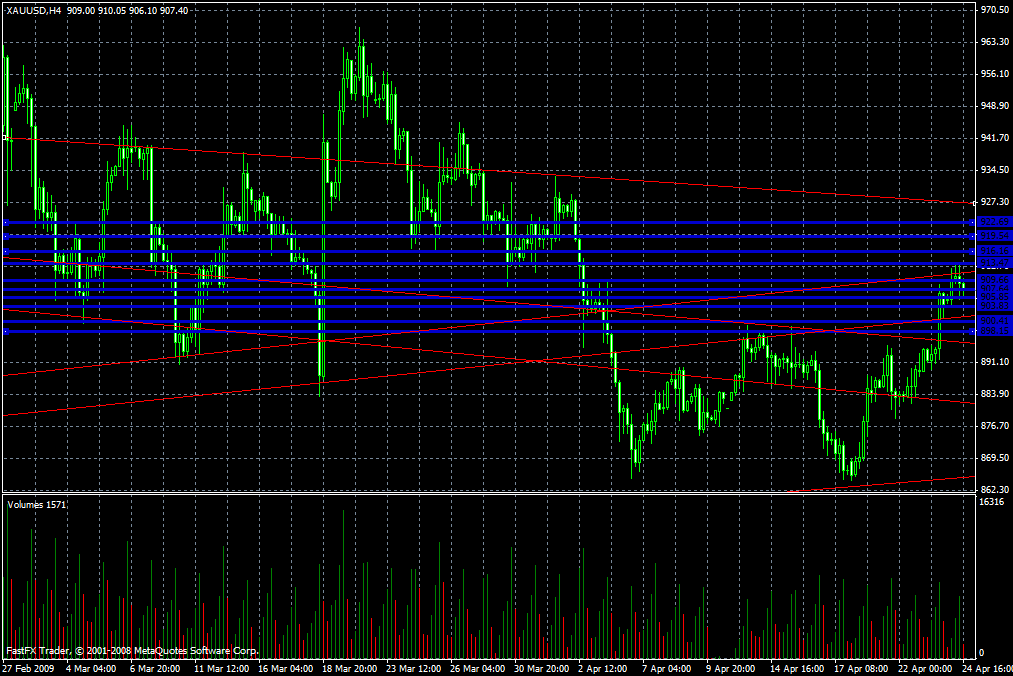 Copyright 2009 FastBrokers, Latest Forex News and Analysis for Forex, Bullion and Commodity Traders.
Disclaimer: For information purposes only. FastBrokers assumes no responsibility or liability from gains or losses incurred by the information herein contained. There is a substantial risk of loss in trading futures and foreign exchange.