Godawari Power Buy Call by Emkay Global; Prabhudas Lilladher Bets on Divis Labs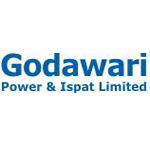 Emkay Global Financial Services has given target price of Rs 143 for Godavari Power and Ispat. The analyst house has given bullish outlook for the power and metals sector company based on good growth during the previous quarter.
The business has improved and 102% higher iron ore mining compared to same period of previous year. Emkay Global has given buy call for the stock.
The stock touched intraday high and low of Rs 123.60 and 115.60 on NSE. The stock is trading at a P/E multiple of 4.28 and has touched 52-week high of Rs 136 recently.
Prabhudas Lilladher has given accumulate call for Divis Laboratories. The research house has given a target price of Rs 1296 for the stock.
The company has reported 33.5% growth in second quarter of 2012 compared to same period last year. The company has reduced its future quarter guidance to 22% in top-line for current financial year.
The stock was down by 0.69% in today's trading session and ended the day at Rs 1138. The stock has touched 52-week high and low of Rs 1216 and 693 respectively. Among pharmaceutical stocks, Cipla and Ranbaxy Labs managed to close much higher compared to previous close.