Glenmark's US partner gets approval for Crofelemer
Submitted by Gaurav Mehra on Wed, 01/02/2013 - 22:40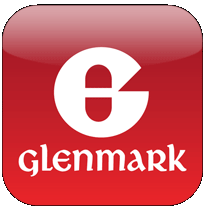 Glenmark Pharmaceuticals Ltd has said that its US partner, Salix Pharmaceuticals Ltd has received an approval from US FDA for the marketing of Crofelemer 125 mg delayed-release tablets.
The Crofelemer 125 mg tablets are for the symptomatic relief of non-infections diarrhea in patients with human immunodeficiency virus (HIV)/acquired immune deficiency syndrome (AIDS) on anti-retroviral therapy (ART). Crofelemer is a gastrointestinal agent that is made from the Croton lechleri plant, which is found in northwestern South America.
The medicine is a anti-secretory, anti-diarrheal agent and works in the GI lumen and exhibits minimal systemic absorption. The Crofelemer inhibits both the cyclic adenosine monophosphate (cAMP)-stimulated cystic fibrosis transmembrance conductance regulator (CFTR) chloride ion (C1-) channel, and the calcium-activated C1-channels (CaCC).
The medicine reduces the secretion of chloride ions as well as water and it does not appear to affect gut motility, unlike other medicines. Salix Pharmaceuticals has received rights to Crofelemer under license from Napo Pharmaceuticals in the country. The FDA approval was given after a multi-center study of 374 HIV-positive patients on ART.
The shares of Glenmark Pharmaceuticals rose 0.05 percent to Rs. 540 at the Bombay Stock Exchange (BSE) this morning at the time of reporting.
Technology Sector