Glaxosmithkline Pharmaceuticals Long Term Buy Call: Abhishek Jain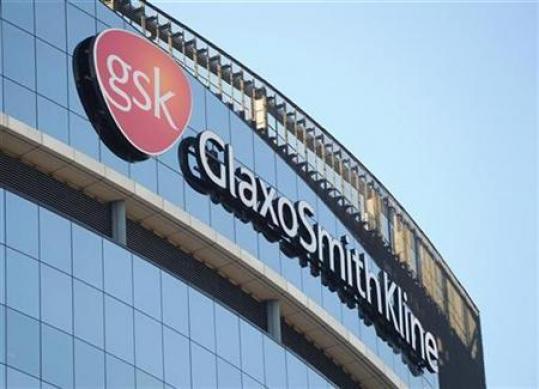 Glaxosmithkline Pharmaceuticals was incorporated in 1924 as H. J. Foster and Company. Glaxo India became a wholly-owned subsidiary of Joseph Nathan and Co., UK. Later in 1947, the company was renamed as Glaxo Laboratories (India). In 2000, Glaxo Wellcome plc and SmithKline plc merged under an agreement to form a new company, named GlaxoSmithKline plc.
GlaxoSmithKline Pharmaceuticals Limited (GSK) is a 51 per cent subsidiary of GlaxoSmithkline Plc, UK. In 2002, company merged its subsidiary Croydon Chemical Works with itself, and also de-merged the marketing undertaking of another fully owned subsidiary Meghdoot Chemicals to integrate it with itself.
Company having more than 2000 strong work force, supported by a nation wide network of over 4000 stockists, make sure that the company's products are readily available across the nation. This combined with the quality of the products means that GSK is able to strengthen the hands of doctors by offering superior treatment and healthcare solutions. In 2003, GlaxoSmithKline named as India's most respected Pharmaceutical Company in a survey conducted by Business world and the Indian Market Research Bureau.
Products & services
GlaxoSmithKline is a leading, global research based healthcare and pharmaceutical company. In India, it is at No.1 Pharmaceutical Company with a market share of over 5.7 percent. GSK commands the number one position in six of the 10 therapeutic categories in which it operates. Except pharmaceuticals, company has two businesses - Agrivet Farm Care (AFC) and Qualigens Fine Chemicals (QFC). AFC is the market leader in the animal health sector with an estimated market share of around 10 percent. It has a significant presence in the cattle segment and also markets a range of specialized poultry products. QFC has an estimated market share of 29 per cent in the laboratory chemicals market. It also has a noteworthy presence in the Diagnostics business.
The GSK India product portfolio includes prescription medicines and vaccines. Prescription medicines range across therapeutic areas such as anti-infectives, dermatology, gynecology, diabetes, oncology, cardiovascular disease and respiratory diseases. The company is the market leader in most of the therapeutic categories in which it operates. GSK also offers a range of vaccines, for the prevention of hepatitis A, hepatitis B, invasive disease caused by H, influenza, chickenpox, diphtheria, pertussis, tetanus, rotavirus, cervical cancer and others. Company has a portfolio of 250 brands, most of them in anti-infective, respiratory, vaccines and anti-ulcerants. The top 20 of these brands account for almost 50% of the company's sales. GSK has identified 30 of its brands for special focus; these brands would be allocated the highest proportion of promotional resources.
GSK's best-in-class field force, backed by a nation-wide network of stockists, ensures that the Company's products are readily available across the nation. GSK has two manufacturing units in India, located at Nashik and Thane as well as a clinical development centre in Bangalore. The state of art plant at Nashik makes formulations while bulk drugs and the active pharmaceutical ingredients are manufactured at Thane.
Valuations
GSK India is the largest MNC pharmaceuticals company in the Indian market and world's second largest pharma company with a R&D of almost US$ 4 bn. At current market price, Stock is trading at 19.24 P/E multiple of its CY2010 Estimated earnings. We recommend investors to buy "GlaxoSmithkline Pharma" with medium to long-term investment prospective.