Germans losing thirst for beer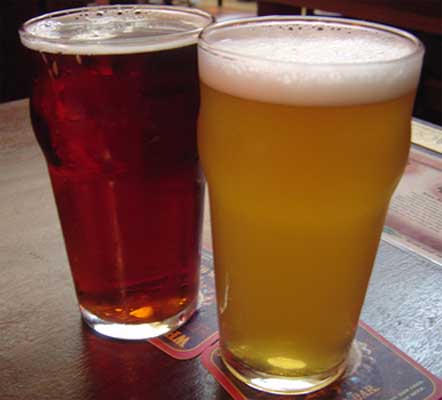 Wiesbaden, Germany - German breweries sold less beer than ever in the first quarter of 2009 as the recession and a smoking ban in bars took its toll, according to figures released Thursday.
The Federal Statistics Office said sales of the amber liquid were down 6.8 per cent from a year ago to 20.7 million hectolitres, the lowest amount since records were first kept in 1993.
Some 86.3 per cent of the beer produced in Germany is for domestic consumption. Exports to Germany's neighbours in the European Union slumped 12.5 per cent to 2.2 million hectolitres.
Last year, German brewers sold 102.9 million hectolitres of beer, 1.1 million less than in 2007.
A smoking ban introduced in most pubs and restaurants last year has been hitting sales, as is the economic slowdown, which has seen tens of thousands of workers put on reduced hours at less pay.(dpa)