German tuners turn Porsche's family sportster into muscle car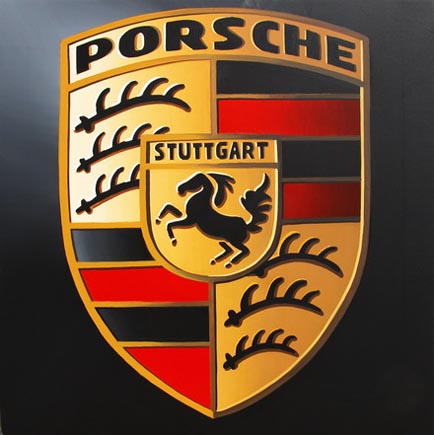 Stuttgart  - The new Porsche Panamera has only recently been unleashed on the public but German specialist tuners are already aiming to turn the four-door family sportster into a mean-looking street racer with blistering performance.
Lumma Design based near Stuttgart has heavily modified the appearance of the grand tourer to create the CLR 700 GT. The monster body kit includes a new front end with spoiler, 22-inch alloy wheels
and a huge rear wing.
Motive power comes from a tuned edition of the Cayenne turbo motor which will generate upwards of 680 horsepower. The car should be available to buy from December.
Not to be outdone, Gemballa of Leonberg is presenting a faster and more aggressive-looking version of the new Porsche whose styling is controversial.
Some automotive pundits have been scathing about the rear treatment of the Panamera, which harks back to the unloved 928. Critics say the car looks too heavy and baroque with bulky lines which do not fit in with the sporty image of the marque.
Gemballa's "Mistrale" Panamera has 750 horsepower on tap and a claimed top speed of 325 kilometres an hour, compared to 300 km/h for the regular Porsche Panarama Turbo which is no slouch in standard trim either. It accelerates from zero to 100 km (62 miles per hour) in four seconds flat. The 4.8-litre V8 develops just under 500 horsepower.
"With a dynamic-looking new front section and flared wheel arches we aim to upgrade the appearance of the Panamera by making it look more like the 911," Uwe Gemballa told Germany's Autobild magazine. The firm is famous for its heavily-breathed-on versions of the iconic 911 sportscar.
Fittings such as lowered suspension and massive 420 millimetre carbon ceramic brakes should ensure that stopping power lives up to the Mistrale's visuals. The name Mistrale signifies the cold mistral wind that sweeps through Provence in southern France and was used several decades ago by Maserati albeit without an "e" on the end.
The rear aspect of the Gemballa Panamera has been upgraded with a diffuser which holds a quad stainless steel sport exhaust integrated into the existing rear bumper. Air outlets have also been added at the back.
Speedart, also based near Stuttgart, aims to extract 725 horsepower from the top-of-the-range biturbo V8. Styling modifications include a rear spoiler designed to give what company director Bjoern Striening calls "the very rounded rear end of the Panamera" a more angular signature. Planned engine options include 550, 600 and 650 horsepower.
Tuners have been cagey about giving prices for the uprated Panaramas but they are likely to demand a hefty surcharge over the standard list price for the turbo version which carries a tag of 132,600 dollars. (dpa)