German federation drops Schmelzer probe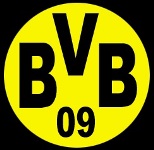 Frankfurt - German football authorities are to take no action against Borussia Dortmund defender Marcel Schmelzer for an incident in involving Hoffenheim midfielder Tobias Weis.
Anton Nachreiner, chairman of the German football federation's control panel, said Tuesday there was no evidence of serious unsporting behaviour by the player in the goalless Bundesliga match on Saturday.
An investigation had been started Monday after television footage suggested that Schmelzer deliberately stood on the leg of Weis, who was sent off for an infringement that happened just seconds earlier.
However following statements from both players, the investigation has now been dropped. Nachreiner said that a statement from Weis in particular meant there were no grounds for further action.
Referee Herbert Fandel, who said he did not see Schmelzer commit any offence, also sent off Dortmund's Sebastian Kehl for the incident that saw Weis red-carded. (dpa)