GBP/USD Daily Commentary for 4.28.09
The Pound is finding relative strength as the Euro crumbles due to surprisingly higher than expected realized sales data.  Hence, British consumer sentiment got an extraordinary boost last month, most likely due to stability in equities.  The GBP/USD is reaping the benefits by hanging above the psychological 1.45 mark in the face of a Dollar run in reaction to the Swine Flu. 
Despite the positive consolidation in the Cable, investors should take note of the WSJ's announcement that Citibank and BofA may require more capital.  It seems problems in the financial industry could continue, exposing the GBP/USD to a possible fire sale due to Britain's heavy reliance on financial services for economic production.  Meanwhile, our 2nd tier downtrend line and 1.50 loom in the distance, mocking any near-term strength in the currency pair. 
On a positive note, at least we got some optimistic economic data from Britain and the Cable has held above April lows.  Therefore, the ingredients for a near-term pop are in the mix.  However, the performance of the GBP/USD ultimately depends on its positive correlation with U.S. equities.  As a result, the outlook isn't looking so hot as long as the S&P futures play with fire.  
Fundamentally, we hold our resistances of 1.4626, 1.4677, 1.4730, 1.4773, and 1.4826.  To the downside, we maintain our supports of 1.4567, 1.4532, 1.4481, 1.44437, and 1.4387.  1.45 serves as a psychological cushion with 1.50 acting as a key psychological barrier. The GBP/USD is currently exchanging at 1.4622.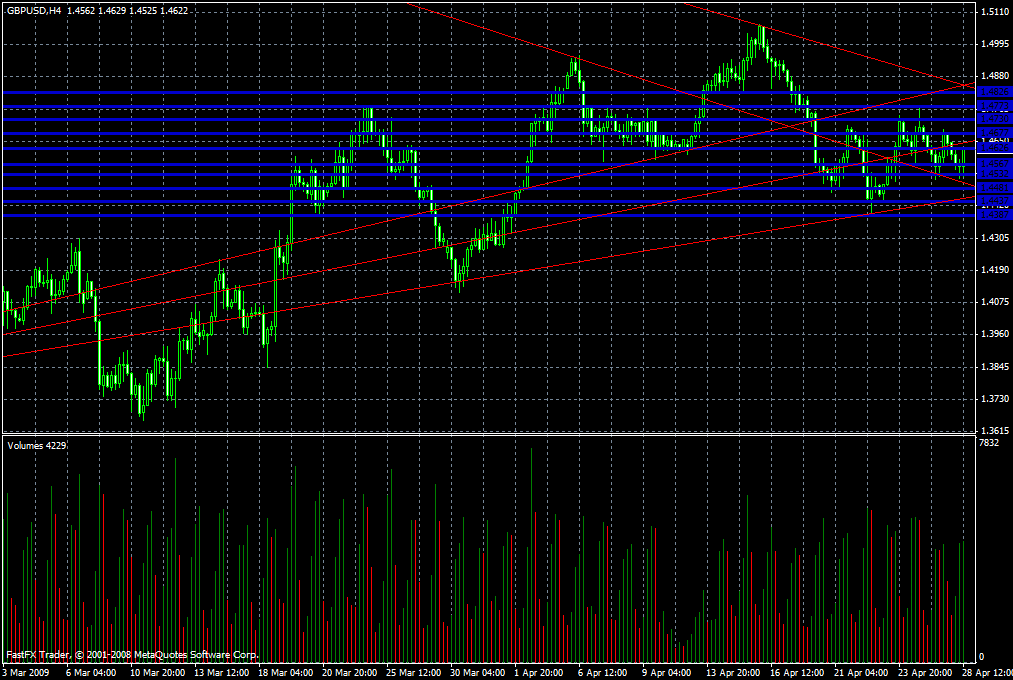 Copyright 2009 FastBrokers, Latest Forex News and Analysis for Forex, Bullion and Commodity Traders.
Disclaimer: For information purposes only. FastBrokers assumes no responsibility or liability from gains or losses incurred by the information herein contained. There is a substantial risk of loss in trading futures and foreign exchange.