Foreigners' Registration Office issues notices to Pune colleges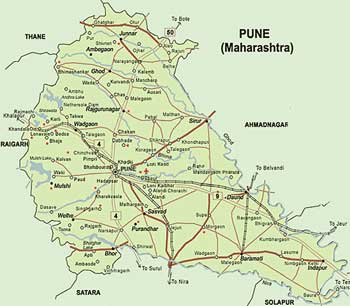 Pune, Apr 27: The Foreigners'' Registration Office (FRO) has issued notices to college authorities in Pune to provide information about foreign students. The notices have been issued to keep a check on the activities of foreign students.
Guidelines pertaining to admissions and other information about foreign students have been framed for colleges. The colleges will now have to report to the police if these students are involved in illegal activities and misbehaviour.
There are 23,432 foreign nationals registered in Pune, of which 14,800 are students.
"There are a large number of foreign students in Pune. Some colleges are not well informed about what documents a foreign student should possess at the time of admission. Now we have issued notices to colleges under section 7 (4) of the Foreigners Act. We have given a few guidelines to colleges. If these foreign students indulge in illegal activities, misbehaviour or are not interested in studies, we should be informed about it," said Bhanupratap Barge, Special Branch, Maharashtra Police.
Barge further said the police would take action under section 146 of the Indian Penal Code if the colleges violate these guidelines.
The responsibility also falls on the colleges to check the documents of foreign students appropriately.
"When we admit foreign students, they are given provisional admission. These students go to the Indian embassy in their respective countries with the admission letter and the embassy gives them the visa on the name of a particular university. It is possible that after getting the visa the foreign student goes somewhere else. It is our duty that whoever we are giving provisional admission to, their list should be sent to the police and the embassy of that country," said Vidya Yeredokar, Director of the Symbiosis International College.
The students are given visas according to the duration of their course. They are required to register with the police within 14 days of their arrival for security reasons. (ANI)