Flydubai makes maiden flight to South Sudan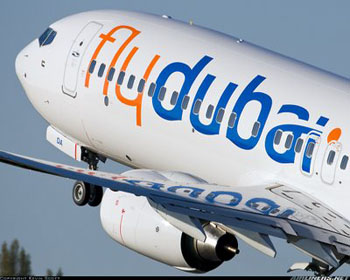 Dubai, April 23 : Flydubai, Dubai's innovative low-cost airline, has made its maiden flight to Juba, capital of South Sudan.
The inaugural flight, FZ61, touched down at Juba Airport Sunday with Ghaith Al Ghaith, Flydubai's chief executive officer on board.
"We are delighted to have started flights to Juba, which is our 56th destination in operation across our route network," said Ghaith Al Ghaith.
"We are excited about the trade and travel opportunities that this new route brings to both the Republic of South Sudan and the United Arab Emirates."
The carrier now serves six points in the African continent -- Addis Ababa, Alexandria, Djibouti, Juba, Khartoum and Port Sudan.
Flydubai will inaugurate two more routes later in April, Osh in Kyrgyzstan and Dushanbe in Tajikistan. The company will take delivery of six new aircraft before the end of 2013, bringing its fleet to 34. (IANS)