First Russian naval ship since 1944 passes through Panama Canal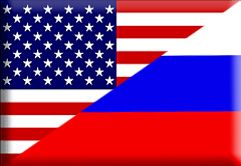 Panama City  - Panamanian media reports Saturday said that a Russian naval vessel has passed through the Panal Canal for the first time since 1944.
The reports cited the Russian embassy in Panama City in disclosing that the anti-submarine destroyer Admiral Chabanenko had passed through the canal after having taken part in recent naval manoeuvres with Venezuela.
The Russian ship, commissioned in 1999, is 164 metres long and has a crew of about 300.
In 1944, during World War Two, four Soviet submarines had passed through the canal from the Atlantic to the Pacific after undergoing repairs.
A 1977 US-Panama treaty guarantees the canal's neutral status. The US turned the canal over to Panama in 2000. (dpa)