Finnair posts first-quarter loss and expects 'difficult' year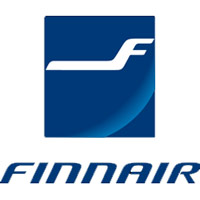 Helsinki - Finnish flag carrier Finnair on Tuesday posted a pre-tax loss of 25 million euros (32 million dollars) for the first quarter of 2009, and expected the year to be "difficult."The group posted a pre-tax profit of 4 million euros in the first quarter of 2008.
Turnover fell 10 per cent per cent to 515 million euros.
"Our results from the first quarter reflect the situation of the entire airline industry regrettably well," Chief Executive Jukka Hienonen said in a statement.
"The potential for profitability has run into sand due to feeble demand and a collapse in price levels. The weak figures hold true for both passenger and cargo traffic," he added.
In its outlook, the carrier expected 2009 to be "very difficult" in terms of financial development for airlines', and business travel demand was forecast to decline also in the second quarter.
Finnair was to continue to implement two cost-cutting plans, each in the range of 50 million euros, and about 6,000 employees were to be laid off for periods of between two weeks and three months. The group had some 9,230 employees at the end of the quarter.
During 2008, the carrier flew a total of 1.8 million passengers, down over 6 per cent year-on-year.
Finnair's key Asian traffic decreased 3 per cent to 295 million passengers, and the airline said it aimed to continue services to its Asian destinations.