Federal Reserve to set guidance policy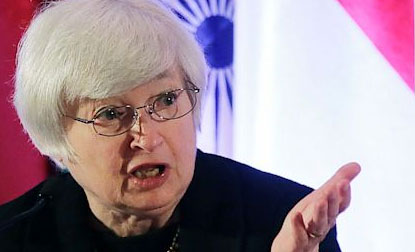 The US Federal Reserve has said that it is planning to set a guidance policy for the interest rates in the US economy as the threshold for unemployment passed.
The central bank had kept monetary policy easy and had assured market that the interest rates will remain low until unemployment exceeds 6.5 percent and the outlook for inflation is no more than 2.5 percent. The US central bank had said that it will not increase interest rates until joblessness fell to at least 6.5 per cent in the US economy.
Experts have said that Janet Yellen, the new head of the Federal Reserve will continue with low interest rates in order to ensure liquidity in the market even as the unemployment fall in the US economy. The total US unemployment has fallen to the level of 6.6 per cent, which is its lowest level in five years.
The threshold has passed as unemployment is forecast to fall below the level this year but the central bank is not likely to increase until next year. Uncertainty over interest rates might affect borrowing costs across the economy.