FDI inflows fell 1.35% during January-February in China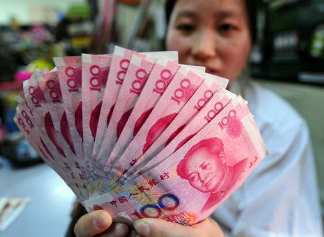 According to the latest data released, the total foreign direct investments to China fell by 1.35 per cent during the first two months of the year.
The data released by the Ministry of Commerce showed that the FDI inflows fell 1.35 per cent in January and February compared to the same period of the previous year to $17.5 billion.  The fall in the FDI indicates that the global economic recovery remains fragile and this has affected investor confidence in the world's second largest economy.
The data showed that the total FDI inflows grew 34 per cent from the European Union to $1.2 billion.  On the other hand, FDI inflows from the US fell 5.4 per cent and that from major Asian economies fell 1.3 per cent.  The FDI in the manufacturing sector fell 10.6 per cent in the two months compared to the same period of the previous year while service sector inflows improved 5.5 per cent during the period in China.
The government is looking to revive growth in the Chinese economy by helping to boost domestic consumption.  It is also looking to open up the market for more private participation and reduced state control.