Fans rally to watch Maradona's first game as Argentina coach
Submitted by Sahil Nagpal on Sat, 03/28/2009 - 04:46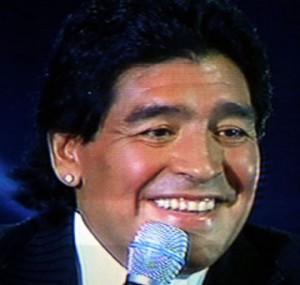 Buenos Aires  - Thousands of people gathered Friday to buy tickets for Argentina's game against Venezuela in Buenos Aires, which was set to be Argentine football legend Diego Maradona's first official match as national team coach.
The queue was more than 700 metres long to get one of the 13,000 "popular" tickets for the Monumental stadium, the cheapest option available at around 10 dollars each, to watch the historic game on site.
More expensive tickets - costing up to 100 dollars - were almost sold out too, and the 65,000-capacity stadium was to offer atmosphere at Saturday's game as fans showed their excitement over a new era under the new coach.
Argentine football authorities expected record ticket sales, at around 1 million dollars. (dpa)