Expensive Real Estate Sector in India Continues to Grow: ANAROCK Property Consultants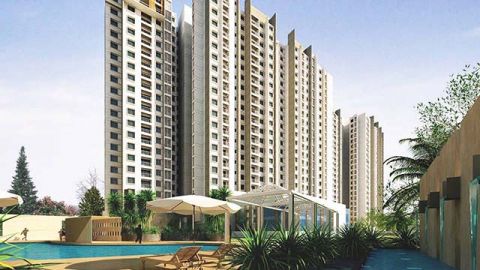 Even as India's middle-class grapples with the prospect of an uncertain future in their careers and financial ability – the main drivers of housing demand – the rise of India's super-rich continues unabated. According to Credit Suisse report, there were an estimated 3.42 lakh dollar-millionaires in India as on mid-2018 who collectively held around USD 6 trillion. It is forecast that 5.26 lakh Indian dollar millionaires' wealth will be around USD 8.8 trillion by 2023. Market fluctuations make very little difference to the personal networth of these individuals.
In India as in the rest of the world, super-luxury housing remains largely insulated from median real estate and economic dynamics. Buyers in this housing category, coming from both 'old' and 'new' money, remain personally wealthy despite ups and downs in their businesses or the economy at large. The country's most aspirational and expensive locations are their exclusive playgrounds.
Other markets on the top 10 list
In NCR, Karol Bagh comes in 6th and Golf Couse Road ranks 9th on the list of most expensive luxury residential destinations, with an average price of INR 13,500 per sq. ft. and INR 12,500 per sq. ft. respectively. These two localities recorded an aggregate supply of 5,630 luxury units since 2013 till date. Some of the projects come with roof-top cafés with spectacular views, observatory decks, restaurants, spas and various other luxury accoutrements.
Pune's Koregaon Park ranks 8th on the list, while Alipore in Kolkata ranks 10th. Average prices for luxury homes in these two micro-markets are INR 12,500 per sq. ft. and INR 11,800 per sq. ft. respectively.
Honourable Mentions
Besides the top 10 most expensive localities in the primary markets, few others would have also made it to a larger list with more relaxed ranking parameters. For instance:
MMR – Agripada (INR 37,000 psft), Bandra (INR 35,000 psft) and Lower Parel (INR 32,500 psft)
NCR - Golf Course Extension Road (INR 9,500 psft), Sohna Road (INR 7,000 psft) and Southern Peripheral Road (INR 6,500 psft)
Pune – Kothrud and Kalyani Nagar command avg. prices of INR 11,000 and INR 10,600 per sq. ft. respectively
Chennai – Kilpauk and Kotturpuram are price-tagged at INR 10,600 and INR 9,600 per sq. ft. respectively
Kolkata – Ballygunge and Dhapa command avg. price of INR 11,500 and INR 10,500 per sq. ft.
Hyper-expensive Secondary Markets
Several prominent areas across the top 7 cities command exorbitant price tags for resale properties – much steeper than prices in the primary sales market. With land for new developments being a scarce commodity in these markets, Indian billionaires often prefer to opt for such properties on the resale market because of the sheer scarcity. Some of the most expensive secondary micro-markets include:
MMR: Altamount Road, Napean Sea Road and Cuffe Parade. Properties in these localities range between INR 50,000 to INR 1,00,000 per sq. ft.
NCR: Greater Kailash II, Anand Niketan and Defence Colony in Delhi command a price between INR 25,000 per sq. ft. to INR 47,000 per sq. ft.
Bangalore: Properties in Indiranagar, Sadashivnagar and Jaya Nagar come with a price tag between INR 9,000 per sq. ft. to INR 20,000 per sq. ft.
Chennai: In expensive localities of Alwarpet, Anna Salai, RA Puram and T Nagar, properties are worth anywhere between INR 12,000 to INR 20,000 per sq. ft.
Hyderabad: Banjara Hills, Jubilee Hills and Whitefields come with a price tag of INR 6,000 to INR 14,000 per sq. ft.
Pune: Ashok Nagar, Bhosle Nagar and Boat Club Road are expensive resale markets with properties priced as low as INR 11,000 per sq. ft. and going up to INR 18,000 per sq. ft.
Kolkata: Rash Behari Avenue, Prince Anwar Shah Road, Bhowanipore and Gariahat are among the most expensive localities with prices between INR 7,500 to INR 13,500 per sq. ft.