Ex-Oz PM signed off on secret US plan to fire missiles at Australia, documents reveal
Submitted by Sarthak Gupta on Tue, 01/01/2013 - 20:41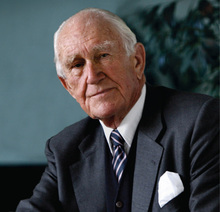 Canberra, Jan 1 : Former Australian Prime Minister Malcolm Fraser signed off on a secret US plan to test MX missiles by firing them from California to the coast of Australia, it has emerged.
Details of the extraordinary plan, signed off by the most senior members of the Federal Government, have been revealed in Cabinet papers released by the National Archives.
Titled "United States Proposal Regarding Test Launch of MX Missiles", the file was marked "SECRET" and was presented to Cabinet by the defence minister James Killen.
The file reveled that in June 1981 Cabinet had decided, after a verbal briefing from Fraser, that there was "no objection in principle to the United States proposal," news. com. au reports.
Fraser had outlined the US proposal "for two test launchings of the new MX missile to the Tasman Sea off Cape Pillar".
According to the report, the US wanted the first launch no later than the first half of 1984. A second launch was planned for 26 weeks after the first.
Australian Cabinet was told to keep details of the missile tests under wraps because "early announcement would allow time for activists to try to gather support and plan protests".
"The US will need to consider countries along the flight path of the missile and whether an early announcement in Australia and the US would create problems with, for example, Fiji or New Zealand," the file stated.
"Consultation with the Tasmanian government would be necessary before a statement by the Commonwealth Government. It would be preferable for the matter not to become an election issue in either the Tasmanian state elections or federal elections," it added.
According to the report, "the committee had agreed there was no objection in principle but there would need to be further consultations on "the details of the firings and, closer to the time, close attention to the details".
However, in 1985, the then PM Bob Hawke withdrew support for the missile tests after a meeting with US Secretary of State George Shultz, the report said. (ANI)