ExlService Holdings books growth in Q3 net profit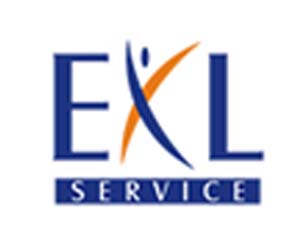 ExlService Holdings, leading BPO services firm, has registered an increasing trend in its net profit which stood at around USD 4 million for the quarter ended September 30. In Q3 ended on September 30, 2008, the company has clocked a net loss of USD 1.08 million.
The revenue of the firm during third quarter of current financial year stood at USD 48.2 million, as compared with $46.6 million recorded in the corresponding period a year ago.
While commenting on this occasion, Mr. Rohit Kapoor, President and CEO of EXL stated, "We experienced strong revenue growth this quarter and continued momentum in the market place."
Company's revenues from outsourcing services during Q3 of this calendar year (2009) have witnessed an upward trend of 9.27% to USD 37.7 million, as against $34.5 million in third quarter of fiscal 2008, while transformation services revenues plunged 12.5% in the reporting period at $10.5 million.
The company is having a cash balance of USD 117.5 million in the said quarter as compared to $114.3 million previous quarter.