EV battery metals firm DeepGreen to go public through merger with American SPAC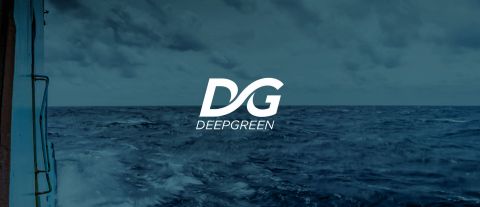 Vancouver-based DeepGreen Metals Incorporated, which aims to produce metals for use in electric vehicle (EV) batteries through deep-sea mining, is reportedly preparing to go public through a merger deal with a special purpose acquisition company (SPAC).
According to emerging reports, DeepGreen has agreed to merge with the United States' Sustainable Opportunities Acquisition Corp. (SOAC), in a deal that will value the combined entity at $2.9 billion. The value will include a $330 million infusion from investors like Allseas Group SA, Glencore, and Maersk Supply Service.
The merger deal is expected to be finalized in the second quarter of 2021. Thus, the combined public entity should come into existence by June this year.
DeepGreen has plans to produce metals from polymettalic rocks that are found in deep Pacific Ocean, and use those metals in EV batteries. Deep sea-mining for the metals should start sometime in 2024.
The method to be used by DeepGreen to extract metals from deep oceans is an untested mining method, and critics have already warned that it may have a large impact on the environment.
Last month, Australian government put a ban on deep-sea mining, off part of its northern coast, citing the potential environmental impact.
Nelli Stevenson, a spokesperson for Greenpeace, said, "There is nothing sustainable about carving up the seafloor for mining. The deep ocean must remain off-limits to the mining industry to prevent further biodiversity loss and potentially damaging a critical carbon sink."
DeepGreen didn't immediately respond to a request for a comment. In 2020, DeepGreen purchased part of Nautilus, a company that had plans to mine the seafloor but eventually went into liquidation.
A SPAC is essentially a blank check company with very small capital in their possession. However, it becomes attractive because of its listing on a stock exchange. As SPACs are already trading on stock exchanges, any other unlisted company automatically becomes public by merging with a SPAC. The normal route of initial public offering (IPO) is not only time consuming but also expensive as well.
In the afterhours trading, shares of Australian investment firm Cadence Capital Limited, which owns a 2.8 per cent stake in DeepGreen, jumped more than 15 per cent.
The combined entity, following completion of DeepGreen's merger with SOAC, will be called the Metals Company and will be listed under the ticker symbol "TMC" on the New York Stock Exchange (NYSE).