Dufry AG to buy WDF
Submitted by Ashok Rawat on Mon, 03/30/2015 - 14:15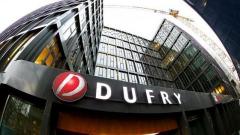 Dufry AG provided details about its plans for its takeover of World Duty Free SpA (WDF). The company stated it has planned to consolidate its position as the biggest player in the sector. On Monday, Switzerland headquartered company announced that it has expected to raise about 2.1 billion euros through a rights issue of new stock. The company also said that it expects to raise about 1.5 billion euros through long-term debt instruments.
According to reports, the combined companies will have market share of about 25% and the projected annual sales about $9 billion. WDF has more than 490 stores in about 98 airports, including London's Heathrow and Gatwick.
As per analysts, retail spending at airports could be $59 billion in 2019 from the level last year. They also said that the retail spending is driven by rapid growth in Asia where over 350 new airports will be built in next eight years.
The reports further stated that shares of Dufry rose more than 4% at 141.50 francs by 0951 GMT. It's the company's biggest daily rise since October. On the other side, WDF shares declined more than 8% at 10.07 euros.
Vontobel analyst Rene Weber said, "Although we fully understand the long-term industrial logic behind the WDF transaction we see several risks in the short term, as Dufry is in the middle of the integration of Nuance and WDF just has started the integration of its EU platforms". In a research note, the analyst has given 'buy' rating to Dufry shares.
Edizione said that it will sell its more than 50% stock to Dufry for 10.25 euros per share. Edizione is the holding company which is owned by the Benetton family that controls WDF. After that, Dufry will make a mandatory bid for the remaining shares.