DoT imposes Rs. 300 crore fine on Idea Cellular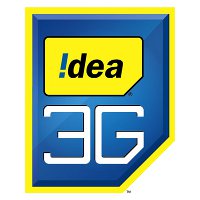 The telecom department (DoT) of the government of India has imposed a fine of Rs 300 crore to telecom service provider, Idea Cellular and also asked the company to stop offering 3G services in telecom circles where it does not have a 3G license.
The company has not responded to the notice of fine and it is not known if it will approach the Supreme Court in the matter. The DoT has ordered telecom service providers to halt providing 3G services in all the telecom circles where they do not hold required licences but offers the services under agreements with other telecom players.
The telecommunications ministry had determined that such spectrum sharing pacts were illegal under the terms of the licensing contracts. It has asked the company to pay a penalty of Rs 300 crore for entering into such illegal pacts. DoT continued to defend its decision to declare 3G roaming agreements between private operators as illegal.
Bharti Airtel had won 3G spectrum in 13 service areas, while Idea won access to 11 and the Vodafone acquired nine, out of the country's 22 service areas. The firms mutually agreed to shre spectrum to offer pan-Indian services to their customers.
The shares of the company fell 2 per cent and were trading at Rs 101 in early morning deals on National Stock Exchange.